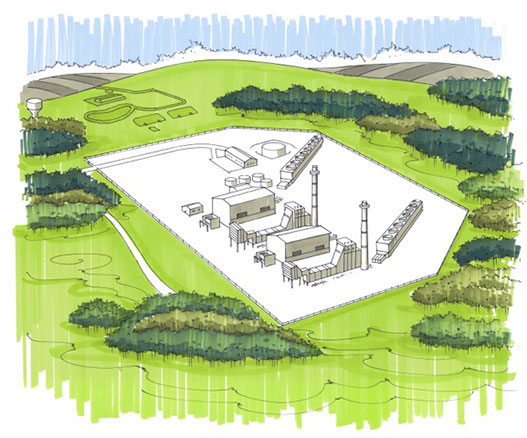 Natural gas is primary power for efficient electric generation
South Field Energy is an electric generation facility that will use clean-burning U.S. natural gas to produce power for American homes and businesses. At 1,182 megawatts, the facility is Advanced Power's second project in Ohio and will fill energy needs expected to increase as other electric generation in Ohio goes into retirement.
The facility is expected to be a significant stimulus for the economy of Columbiana County and surrounding communities. It also represents an important step forward as America moves toward energy independence. The facility will be located on fewer than 20 acres of land that is part of a 150-acre parcel approximately three miles from Wellsville.
South Field Energy, in partnership with GE Energy, will employ highly flexible and efficient gas turbine technology. New-generation GE technology will make the facility one of the most efficient in the U.S. It will be fueled by clean natural gas.
South Field Energy is currently under construction and expected to start commercial operations in June 2021. Return here for updates as this important project advances.